2012 40-Year Reunion
AHHS Class of 1972 40-Year Reunion
June 30, 2012, 7–11 PM
Stonegate Mansion, Ft. Worth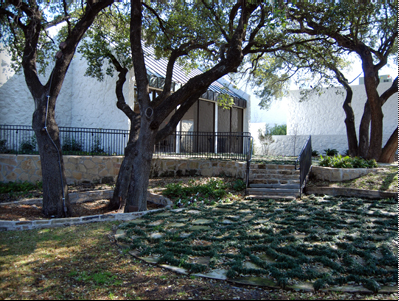 Come join us for our finest get-together yet with excellent food, great music, and the best friends of your life. We'll celebrate at one of the most distinctive, notorious, and now elegant and well appointed locations in the Metroplex, just down the street from AHHS. The Stonegate Mansion, built during our senior year and rich in history, is now a first-class destination for celebration. Featuring buffet by Reata (see the home page for the full menu) and music by D.J. David Moore. Guest speaker: Star-Telegram columnist and '72 classmate Bud Kennedy. Dress: Business Casual.
Ticket info is below. Save the date and click on the links below to buy your tickets here on this site. It's gonna be a party!
Built in 1971, the extensively remodeled Stonegate Mansion is a one-of-a-kind event facility for wedding receptions, meetings, company retreats, class reunions, anniversaries, holiday parties and more.
With more than 12,000 square feet of gleaming hardwoods, marble floors, soaring ceilings and floor-to-ceiling windows that overlook majestic oak trees and immaculate landscaping, the two-story Stonegate Mansion is spacious for groups of up to 300, but intimate enough for parties of 20.
The Stonegate Mansion is conveniently located between I-20 and I-30, off Hulen Road, just minutes from downtown Fort Worth. Ample free parking is available for large and small events.
Join us for a great night of memories, music and fun at one of the most famous (and infamous) Fort Worth landmarks.
Ticket Information
Tickets to the AHHS Class of 1972 40-Year Reunion Dinner-Dance can be purchased here by clicking the appropriate links below. You can pay by credit card, check, or PayPal (using direct deposit or credit cards). We encourage PayPal, especially if you already have an account, because it will save us on processing fees. All necessary registration and payment info is provided when you begin the process by clicking on the links below.

Date: June 30, 2012
Time: 7 PM to 11 PM
Includes: Dinner, Cash Bar, DJ-Dancing
Ticket prices:
$80 - Online payments, all methods; cash or checks at the door
Terms and Conditions (Subject to Change)
Payment accepted by credit card or PayPal online. Checks accepted by postal mail, Cash or checks only at the door.
Reunion (Saturday June 30 2012)
Sorry, you must be logged in to buy tickets.
If you would like to order please
log in here
.
| NAME OF ITEM | QTY | COST |
| --- | --- | --- |
| Class of 1972 Reunion Tickets | | $80.00 |